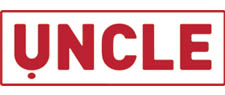 Bar Manager
Uncle Collins Street
We are currently on the hunt for a FT hospitality legend to join our FOH management team. We are sadly losing one of our foundation superstars who has been with us for 3 years. You should have a strong knowledge of all aspects running a fast-paced bar. The position will be slightly more beverage focused with the occasional running of shifts.
Opportunity to lead, be apart of and drive our energetic team
Fantastic working conditions
Fun working environment
The right FOH manager for the position at Uncle should be ready to make the move into an environment that is slowly being lost in this forever changing industry. One that is respectful of staff and finds the right balance of work and life to be enjoyed harmoniously. The job will be more bar focused, an understanding of stock control is a must any experience behind the stick regarding cocktails, beer and spirits would be a massive advantage.
The right candidate should be looking for a great venue to be a part of with a set shift pattern of 1 day shift, two doubles and two nights. We are closed on Sundays and all public holidays with a few weeks off at Chrissie.
Uncle thrives on excellence of service, product knowledge, working as a team and creating a fun and inviting atmosphere for our guests. Enjoying your job is a must, with at least 1 - 2yrs experience in a similar role.
Uncle provides excellent working conditions, after all happy staff = happy customers, right?
Please do not apply if you are on a working holiday visa or only plan to be in Melbourne for 6 months or so, the right applicant will be looking to give at least one year of service to the venue. If you have the skills outlined below and are looking for an awesome work family, Uncle is adopting!
List of ideal attributes:
Strong knowledge of a working restaurant in a management capacity
Local beer/wine/spirit knowledge
Ability to work un-supervised and in a lead the team to fun times
History of working in a fast paced/similar style of restaurant or bar
A strong focus on consistency with attention to detail
Uses initiative and creativity
Great attitude with a passion for our industry
And a regular all-round Hospo gun!
I look forward to reading your applications.