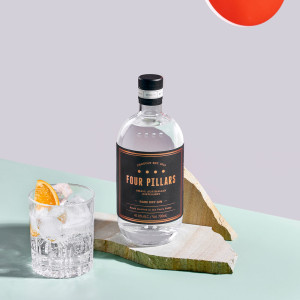 Four Pillars Gin & Drinks Lab Manager & Distilling Assistant - Surry Hills
Four Pillars Gin
Four Pillars Gin, Australia's leading craft gin producer are creating a new laboratory in Surry Hills and are searching for a full time Gin & Drinks Lab Manager & Distilling Assistant who has an understanding of the craft of Distilling or a passion to learn the art.
Be a part of this amazing opportunity to join the Four Pillars family of Gin enthusiasts
This unique position will offer you a managerial role whilst being able to explore your interest of Distilling
Fantastic hours with limited evenings.
Four Pillars Gin Shop Manager & Distilling Assistant - Surry Hills
Four Pillars is Australia's leading craft gin producer, based in Melbourne's Yarra Valley. And in 2020 we're bringing our passion for modern Australian gin to Sydney.
Our Sydney home will not be a distillery (we've got one of those already). Instead we're creating a laboratory, a place to explore and share the craft of great gin drinks.
Our Four Pillars Laboratory in Surry Hills will include a Gin Lab (where we will sell gin, run tastings and host masterclasses) and a Drinks Lab (where we will serve up some of the most delicious gin drinks in town).
So we are looking for staff...people with great hospitality experience and a huge, warm, generous passion for sharing their gin love with the world.
Starting with you!
You will have an understanding or interest in Australian Gin, Distilleries and the industry as a whole and consider yourself influential in the Australian Bar scene.
An unwaivering passion for hospitality and able to deliver the best direction and vision to your team
A drive to work with the same ambitions as the Four Pillars Founders & Directors
Able to hold a masterclass, Gin tasting or creative session to the public or trade folk
A practical and hands on approach to learning the art of Distilling or prior experience advantageous
Able to effectively manage a multi faceted venue and team of staff to deliver a unique, passionate and exceptional experience
A current or recent certificate as a NSW licensee preferable
A good knowledge of current OH&S laws and requirements
If your ticking these boxes, we will offer you....
The opportunity to join our laboratory from its inception
Fantastic daytime hours with limited evenings
The ability to work with the Four Pillars Distillers and possible pathway into full time Distilling
An induction period at the home of Four Pillars in Healesville, Yarra Valley
A team of dedicated and passionate advocates for the Gin and Hospitality industry.
If you like the sound of working with us please send us an interesting cover letter and a CV today. Applications close on Friday the 14th of February. The role will commence no later than the 20th April with interviews to be conducted by mid February.
If your liking the sound of this role but it doesn't quite match your skills, please see our other postings.
Cheers!