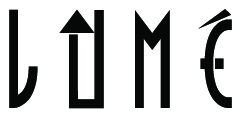 Front of House Professional
Lûmé
Join the team of one of Australia's most innovative and creative dining experiences.
Work with a talented and creative team
Exposure to innovative and best practice management
Professional development
Now in its fiftth year, Lume has established itself as one of the most wildly innovative and forward thinking fine dining experiences in Australia.
White tablecloths and stuffy service bore the s%*t out of us. Instead, we aim to create the most immersive, otherworldly experiences we can for our guests by merging food with art, mood, technology, sound and psychology. We do not believe in doing things a certain way because 'that's the way it's always been done'.
This year we're expanding with the opening of our wine bar and delicatessen. With that has come an opportunity to welcome new Front of House Professionals to our team.
We're looking for the person who fits this description:
Hellishly ambitious. We want you to make us redundant.
Problem-solving (it's important to identify problems, but we want to know how you're going to solve them before they even become a thing).
A determination to continually refine systems and seek efficiencies, without ever detracting from the guest experience.
A thirst for new ideas, technologies, and techniques to help maintain Lume's reputation as a leader in its field.
Minimum 2-3 years experience in a similar role.
Extreme discipline and attention to the little details that take a restaurant from a good one to a world-class venue.
Motivation for professional development and the willingness to learn from others.
Extensive and obsessive food, wine and beverage knowledge. Or the ability to learn it before we interview you.
This role is suited to someone looking for a long term career path that provides endless opportunities within our venues and business ventures.
Sound like you? Send your CV to Ilanit & AZ at contact@restaurantlume.com along with the answer to the question: What's your favorite podcast?
All submissions are viewed in confidence.