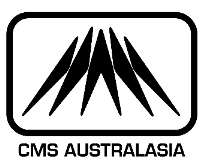 Video Production Coordinator (Administrator)
CMS Australasia Pty Ltd
This important role is the lynch-pin of our media production team, ensuring all projects are thoroughly planned, resourced and delivered on time. As the Video Production Coordinator, you'll be responsible for facilitating the pipeline of content by managing production workflows, schedules and processes, and all aspects from pre to post-production
Are you seeking a change from agency or freelance work?
Want the opportunity to be part of an enterprising, independent team?
Secure full-time work?
The position provides opportunity to work with our team in creating original content, video production, event-day activations and other types of promotions.
Make no mistake; this is a busy, administrative role and requires dedication and passion to make it go!
Role Responsibilities
Administer/oversee workflow and scheduling within the media production team
Manage the efficient and accurate flow of correspondence and information
Act as the central point of contact with internal and external video/graphic project stakeholders (including client correspondence)
Schedule, delegate, monitor customer project timelines. Scoping role responsibilities across the team and oversee that quality work is being completed within acceptable timelines
Liaise, appoint and supervise full time and casual team members (inc freelancers) on various projects
Provide guidance and work alongside customers in relation to their video content brief
Manage/decipher incoming customer briefs and scope the projects to reverse brief the in-house team(s)
Daily coordination/scheduling of team members and manage expectations for daily deliverables
Provide customers with accurate quotes in a timely fashion
Manage projects through to completion, working within the timeline and budget by ensuring that the delivered products and/or services are in-line with the requirements of the brief
Assist with production assistance; talent, crew, equipment
Daily follow up on outstanding briefs, debriefs and approvals ensuring projects stay on track
Contribute to and maintain a positive culture within the creative team
What you need to get an interview
Tertiary qualification in Video Production, or equivalent work experience
A bent for project management and administration
3+ years' experience in a similar role
You can prove you are a true production professional
Benefits and perks
An attractive remuneration package
The opportunity to work with great customers on varied projects
A secure full-time role
A professional, friendly and fun workplace culture
Safe working environment
Free onsite parking
Real life-work-balance
Skills and experience
Strong organisational skills with an ability to prioritise multiple projects
Passionate about all things video and creative media production and the administration that backs them
A proactive approach with a willingness to take ownership of projects
Strong attention to detail and ability to work to specifications when required
Solid and clear communication and presentation skills
Excellent customer service and stakeholder management skills
Ability to manage a small team, and to work as part of a team
Capability to work autonomously while adhering to existing policies and guidelines
Creative flair, strong visual sense and ability to communicate concepts
Desired but not essential, knowledge of the Adobe Creative Suite of design programs such as; Premiere Pro, After Effects, Illustrator and Photoshop
WHAT THIS ROLE IS NOT: we are not searching for Video Editors or Camera Ops (if you wish to apply for these roles, please go to our website and send us your details).
About Us:
CMS is an event production company offering a fully integrated range of event services under one roof
Our team is supportive, service-driven, and strive to reduce complexity for our customers
We are known for our friendly, cooperative and innovative approach to delivering events and services
We have long standing customer relationships and also regularly take on new ones
We like to keep things fresh and enjoy being able to offer customers new ideas and real creative solutions in events, media and video
Our mission is to be our customers' trusted, creative partner
What sets CMS apart is that we are different, and we're proud of it
Next Steps:
Please provide a short cover letter and an up-to-date CV via the Scout website. Please answer these questions in your coverletter:
What salary package (including Super) do you expect for this role?
Tell us why we should interview you?
Only shortlisted candidates will be contacted.