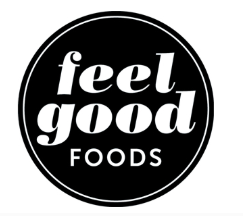 Marketing & Communications Coordinator
Feel Good Foods Pty Ltd
Feel Good Foods is looking for a marketing and communications graduate to join the team and organise its outbound marketing campaigns
Full-time, 12 month contract with view to go permanent
Autonomous role where you can get creative
Form connections with some of Victoria's finest food and beverage venues
Feel Good Foods is a supplier to some of Victoria and Tasmania's best food and beverage venues. We're focused on organic, natural foods and beverages and we value the connections we've formed with all of our brands.
We're currently looking for a marketing and communications to take on responsibility for our internal and outbound marketing.
Day-to-day you'll:
Work on traditional marketing campaigns
Coordinate our social media accounts
Build catalogues with InDesign
Manage our email communications with MailChimp
Maintain and update our online store using WordPress
Work as the point of contact with our sales manager and broader sales team
Put together in-store promotions
Be trusted in an autonomous role - so you'll need to be super organised
What we offer:
12-month contract with a view to go permanent
A great entry-level position and trust within a growing brand
Epping location, so you'll skip the morning and evening rush of the city
An autonomous role where you'll also get to work alongside our tight-knit sales team
If this sounds like a role you'd be interested in, we'd love to hear from you. We want someone who is looking to launch a career in marketing in communications, and we're willing to give you the platform to do so. Apply through Scout today!