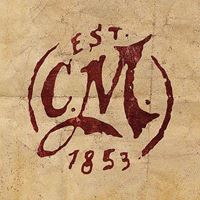 Sous Chef
Captain Melville
Join the fantastic kitchen team behind a leading Melbourne Pub & Restaurant and busy multi-space events venue. A great opportunity for an experienced individual who has a desire to take on a challenge. Competitive salary, full-time hours and convenient CBD location.
Full Time Basis & Ongoing opportunity - Immediate Start!
A rare opportunity to join a close-knit team committed to awesome modern Australian & Asian cuisine and superior customer services
Competitive annual salary + Super
The Company 
Captain Melville is a leading Melbourne pub and busy multi-space events venue conveniently located on the edge of Melbourne CBD. The colonial-styled restaurant is a perfect fit for the historic building that was built and licensed in 1853. Our mission is to create pub classics at a restaurant level and provide superior customer services to our guests which the staff works hard to maintain. The always busy onsite facility caters for up to 300 guests during lunch & dinner.
A fantastic opportunity has become available for a skilled and talented Sous Chef on a Full-Time basis.
Key Responsibilities:
Assists the executive chef to lead & direct kitchen team, prepare staff rosters in the executive chef's absence with the budget in mind
Provides guidance to kitchen staff members, including, but not limited, to cooking, food preparation and plating.
Maintains an environment of respect, positive and co-operation between Kitchen, FOH and Bar.
Oversees and organises kitchen stock and ingredients, ensures a first-in, first-out food rotation system and verifies all food products are properly dated for quality assurance
Assisting in managing food and product ordering and minimises waste, work with existing systems to improve waste reduction and manage budgetary concerns.
Works with the executive chef to maintain kitchen organisation, staff ability, and training opportunities.
Verifies that kitchen equipment all meet health & safety standards and are consistently well-managed
Assisting executive chef with menu creation including daily menu, special menus, and in-house function catering.
Ensuring the cleanliness of the kitchen area is in line with current health regulation standards
Coordinates with the restaurant management team on supply ordering, budget and kitchen efficiency and staffing
Ensures the safe production of a quality product is maintained, without compromise, to our food safety guidelines.
Essential Requirements:
Must be an Australian Permanent Resident
A minimum Certificate III in Commercial Cookery
Minimum of 5 years' experience in cooking
Minimum of 1-year experience as a sous chef with the ability to manage a small to medium team
Capable of running the kitchen in the absence of the Executive Chef
Knowledge of various cooking techniques and their various outcomes
Medical and fitness guidelines also apply.
Self-motivated with the ability to work under pressure
Outstanding attention to details and communication skills
Excellent teamwork attitude and customer service
Sound understanding of all current OHS, Hygiene & HACCP regulations
We are an equal opportunity employer and value diversity at our company. If you are passionate, dedicated and team focused and want to work along with motivated individuals, please APPLY NOW! 
*You will only be contacted if you are shortlisted and meet the above requirements
www.captainmelville.com.au