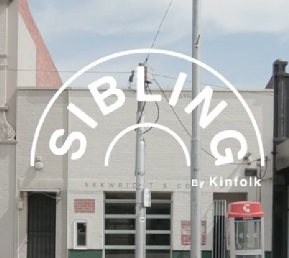 Chef
Sibling by Kinfolk - Kinfolk Enterprise
Recruiting a passionate chef to support our Head Chef in delivering cafe service. Sibling is an award winning social enterprise with a focus on social & sustainable values, committed to delivering real & positive social outcomes. Nominated for 2019 & 2020 Timout Awards.
Local, quality suppliers & creative freedom in menu design
Well resourced kitchen & flexible 38 hour work week
Financial incentive of salary packaging available
Our food focus is local & simple: eat well, for good. We believe food is for sharing, not just at the table, but in the kitchen. Uniquely, Sibling is a social enterprise & registered non-profit where chefs work alongside volunteers sharing their favourite dishes whilst teaching culinary skills, life skills & food philosophies. Sibling not only donates surplus profits to two charity partners, but delivers vital food relief on a weekly basis to vulnerable Victorians. We do so in partnership with Moving Feast and and InTouch clients, the latter supporting families of women and children from multicultural backgrounds experiencing domestic violence.
We currently recruiting for a passionate & skilled chef with leadership skills to work alongside our head chef to deliver & evolve a sustainable & seasonal menu whilst facilitating the learning & development of kitchen personnel and volunteers. Candidates should be open-minded, flexible & training focused with remarkable communication skills. Demonstrated experience managing kitchens & curating innovative, seasonally derivative menus will be valuabel.
You should thrive in an inclusive, social environment where people of mixed ability, multicultural backgrounds and social circumstances are encouraged to participate & work.
An immediate start is available, but not a pre-requisite. Salary will be discussed and dependent upon experience.
If you are interested in applying for the role, please submit an up to date resume & personalized cover letter, addressing your
food philosophies
demonstrated experience training & teaching
ideal workplace & future goals
Only those applicants shortlisted for an interview will be contacted.