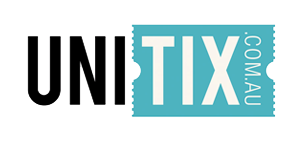 Online Sales / Dispatch Admin
Universal Tix
Support customer relationships using innovative technology solutions. Working with a young, fun & fast growing team in the creative heart of Collingwood.
Perfect for friendly hospo staff who wants to transition to a 9am - 5pm
Join our young, hardworking team (snacks provided)
Opportunities to develop skills in marketing, new product development and much more.
Our Team
We're a young technology driven team based on the sunny side of Collingwood. Our multifaceted company excels in customer relationships, sales, product design & supply. We require an experienced & driven individual to be apart of our daily operations & growth.
The Role
You will be an integral part of our team, overseeing a variety of tasks including; administrative functions, customer sales support & management of additional staff.
Your role will be well supported by a very experienced & friendly team based here in Australia, Auckland NZ & other members around the globe.
The Right Stuff
You should have some formative experience in online customer sales and understand some administrative processes involved in running a successful online store. Organized & process driven individuals with strong written & verbal communication skills will go along way.