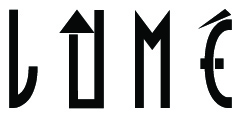 Front of House Professional
Lûmé
This South Melbourne degustation fine-diner is looking for a hospitality-career person to join its team.
We are looking for a career-hospitality individual to join our passionate team. Positions available are for part-time and full-time.


have good knowledge of Australian wines


experienced in wine table service


thrives during busy times and someone who can also utilise the gaps in between productively


fast learner, with superb memory for product knowledge


able to damage recovery issues on the floor swiftly and gracefully


able to handle immense diamond-like pressure from all departments


able to to take and execute the Manager's instructions


able to handle jobs and tasks of any level


have a positive attitude towards work and the industry


a likeable person and full of energy


humble and have the willingness to learn from others with readiness to start from the ground


able to work late, weekends


minimum 2-3 years experience in a similar role


Sound like you? Send your resume to Az at contact+apply@restaurantlume.com
Due to volume, only successful applicants will be contacted.