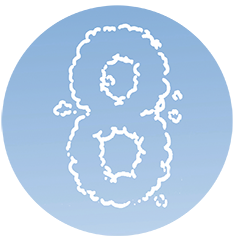 Music Programmer / Bartender
Section8 - Section 8
We have a unique role for a Music Programmer & Bartender to join our team at laneway bar, Section 8.
Growth opportunities
Flexible hours
Creative role
SECTION 8
MUSIC PROGRAMMER / BARTENDER
We have a unique role for a Music Programmer / Bartender to join the team at Section 8.
Section 8 is an iconic container bar, located in Melbourne's CBD.
Everyday, for close to 15 years, the venue has championed independent local musicians and DJs across a range of genres, as well as hosting international headliners and touring acts.
We live for music and community, and we're recruiting a Music Programmer / Bartender to grow alongside our gang of renegades. The position is both a booking and front of house role. This is a casual position, we offer AWARD rates with flexible hours, and a potential for full-time employment as the venue returns to trading post-COVID.
YOU'LL NEED:
Proven music booking experience (3+ years minimum).
Previous bartending experience (3+ years minimum) + current RSA.
A strong knowledge of the local music scene, and enthusiasm for independent and emerging artists across a breadth of genres & styles.
Understands the venue's identity and the community of diverse audiences and attitudes that compel it.
Top notch communication & customer service skills.
To be a team player; organised, fast on their feet and able to adapt quickly under pressure.


RESPONSIBILITIES:
Reporting to Section 8's Venue Manager & working alongside the Marketing Manager to deliver inclusive, dynamic and diverse programming to meets the venue's goals.
Bartending shifts will be required, working alongside our FOH team in service each week.
Delivering a strategy for the venue's regular entertainment roster, and providing creative ideas for larger key events.
Responsible for managing budgets, negotiating fees & scheduling entertainment in advance.
Maintaining strong relationships with artists, touring agencies, promoters and other suppliers.
Co-ordinating all sound tech and artist requirements as required for each show.
Send us an email at jobs@section8.com.au by November 17th with your CV & Cover Letter.