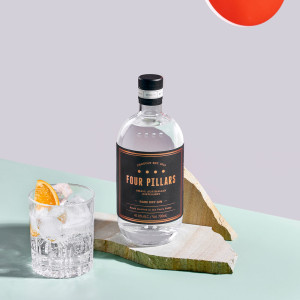 Four Pillars Beverage & Retail staff - Healesville, Yarra Valley
Four Pillars Gin
Four Pillars gin are looking for casual beverage and retail staff to join them in their Healesville home. Come and join our amazing team and share your passion for all things gin.
Join the worlds best gin producer, right here in Melbourne
Regular and consistent hospitality hours
Above hospitality award rates and gin as a perk of the job!
Four Pillars Beverage & Retail Staff – Healesville, Yarra Valley
So, you are currently not only looking at the world's best gin producer (shout out to the International Wine & Spirits Competition). BUT as of Thursday this week the world's best gin producer two years in a row!
We have got the gin making covered, but we need a team of dedicated, fun loving and professional attendants to deliver the goods out here in Healesville, the home of Four Pillars.
If you have a couple of years under your belt in a similar hospitality environment to ours and tick the rest of these boxes, please get in touch today:
At least 3 years hospitality or beverage retail experience.
Previous cocktail experience would be great
Live within an hour's drive of Healesville and own your own car
Available weekends and public holidays
Can talk about your love of gin for hours on end…
Please only apply if you have full Australian rights to work and plan on being in the Yarra Valley for 2021