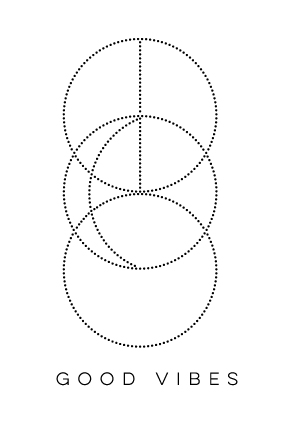 Studio Warrior
Good Vibes Yoga
Good Vibes Yoga is looking for a confident and organised individual to help us run our two beautiful Melbourne Yoga studios.
Work with a supportive and friendly team
Free yoga for you and a friend
Work-life balance
Our Studio Warrior's are vital to ensuring the day-to-day operations of the studios run smoothly. As two of Melbourne's busiest yoga studios, we're looking for someone who can work alongside others to ensure our students have an incredible experience every time they practice.
Since our establishment in 2013, we've been a studio with unashamedly high standards. Continually providing an urban oasis, where all students feel welcome, is our top priority. It's also important to us that we do as little harm to the environment as possible along the way.
A bit about you:
While we don't mind if you can touch your forehead with your toes or not, a passion for yoga and wellbeing is certainly a plus.
You've got a good head on your shoulders with a sense of humour to match.
As a Warrior, you're both yin and yang. You're warm and welcoming but also know how to make things happen. You're super organised and feel comfortable taking on a variety of jobs.
You're a highly conscientious and are an excellent communicator.
You're able to understand the big picture while not missing the little details.
Cleaning and manual labour is a core part of this role, so a willingness to get stuck into any task is essential.
A flexible schedule with the ability to work evenings and through the Christmas and NYE period is required.
A typical day at Good Vibes will involve:
Opening or closing the studio in Collingwood or Northcote.
Greeting and checking in clients as they come into practice.
Answering client emails and phone requests.
Managing client account enquiries through MindBody Online.
Cleaning and ensuring the studio and its equipment is always immaculate.
Cleaning the Yoga room in between and after classes.
Assisting with admin tasks and errands.
Additional experience that is not necessary, but beneficial:
Designing marketing materials using inDesign and/or Photoshop.
Producing photo or video content for socials and website.
Working at Good Vibes:
This is a casual role with room for growth. You'll be working anywhere from 10 - 30 hours on average per week.
You'll be working with a friendly and supportive team of admin staff, creatives and Yoga teachers.
You will occasionally be required to practice in yoga classes.
Cover letter
CV
Your current availability along with your ideal number of working hours per week.
Applications submitted via Scout will not be accepted. Please note this position is not a pathway to teaching. Yoga teachers and those on a holiday or working visa may not be considered.
We can't wait to hear from you soon!
Love + Good Vibes
The GV team xx