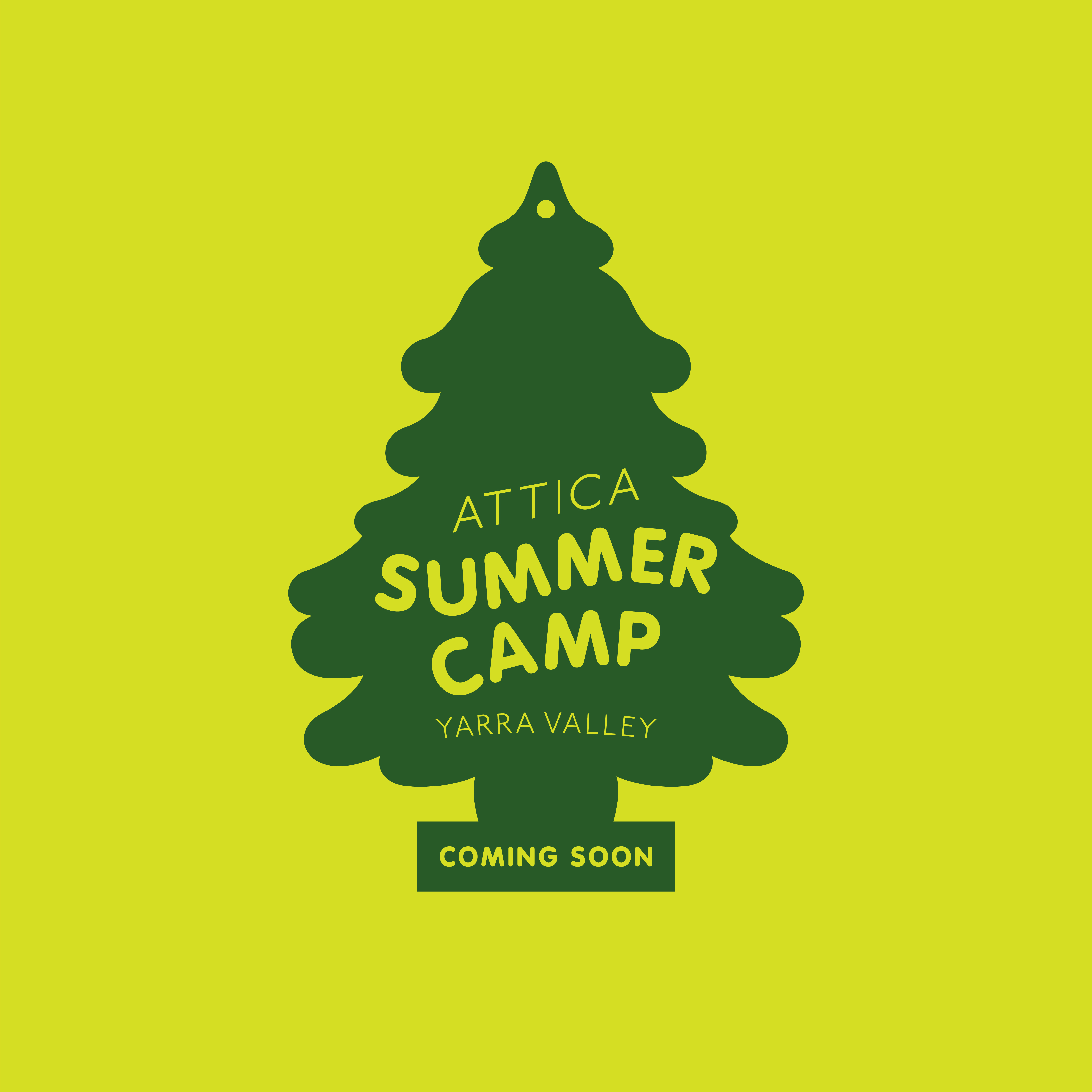 FOH Staff
Attica Summer Camp - Attica
Attica Summer Camp is nearly here.
Located in the beautiful Yarra Valley, only an hour from Melbourne
Work side-by-side with Ben Shewry
Learn from talented industry professionals
The grass IS greener at Attica Summer Camp!
Have a tree (or should we say 'vine') change this summer and head to the Yarra Valley. Attica is so excited to be opening Attica Summer Camp, from January through to May, and we are searching for casual staff to help us bring our vision to life.
We are looking for a whole bunch of different people to fill different positions, including: wait staff, sommeliers, food runners and bartenders.
What's in it for you?
Staff rates on food when you dine with us at the Summer Camp
Daily staff meals
Fresh air, space and the opportunity to get out of the hustle and bustle
Training by some of the best in the business
Be a part of something great, and not just another number
In order to succeed in these roles, you will need to be exceptionally customer focused, positive, details orientated, have your own transport or the ability to get to and from Seville, and be super passionate about food, wine and the Yarra Valley. For senior FOH positions (wait staff, bartender and sommelier) you must have service experience to apply, along with any relevant qualifications and an RSA. For any junior positions (food runners, bar back) we just need people with a great attitude!
What positions do we have available?
Food runners
Sommelier
Wait staff
Bartenders
Bar Back
We have a variety of shifts available over 7 days and shifts ranging from a few hours a week to full time hours.
If this sounds like it could be for you then please forward your CV and cover letter, listing the position that you think you would be best suited to and your availability, via the link.
Apply Now