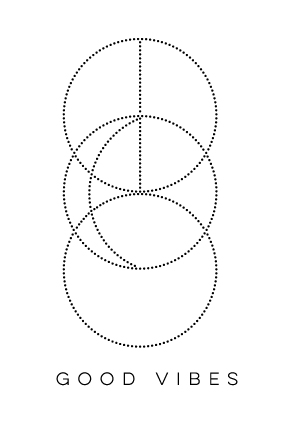 Chief Operating Officer
Good Vibes Yoga
Co-lead one of Australia's most highly regarded yoga studios. Manage and develop a team of exceptional individuals. Contribute to a conscious company that values health and wellbeing.
About Us
With a global reputation, Good Vibes Yoga is one of Australia's most highly regarded yoga studios. Authenticity, creativity, community and sustainability are at the heart of our brand.
We offer a premium service with over 80 yoga classes weekly across our Collingwood and Northcote studios. We are known for our attention to detail and exceptional client experience. Good Vibes Yoga is a female-led company.
Overview
As the COO you of Good Vibes Yoga, you will be second in command and report directly to our founder and CEO and work closely with her to co-lead the organisation. You will be responsible for integrating business strategies and our company vision. Maintain and improve the functionality and business processes of the company. Handle the daily operations and keeping our CEO aware of significant changes or events. People are a big part of this role; you'll oversee and manage our human resources and engage directly with our clients.
Responsibilities
Maintain a working knowledge of all phases of operation.
Oversee/coordinate day-to-day company operations.
Define and implement operations strategy, structure and processes.
Assist with class sign-in and maintain studio cleanliness.
Onboard, direct and mentor our management, operations and teaching team.
Manage and create company policies and procedural strategies and communicate these to employees to ensure our team aligns with our values and goals.
Assist with rostering and be the first point of contact for our team.
Onboard new employees.
Assist with financial processes, including paying and sending invoices and providing payroll support.
Provide regular performance feedback to our managers, operations team and teachers.
Create and cultivate our workplace culture.
Manage relationships with our partners, including ClassPass, MindBody and EziDebit.
Execute and integrate our CEO's vision.
Hours & Benefits
This is a full-time Monday – Friday position. The occasional evening or weekend shift is required.
You'll be based in Collingwood but visit our Northcote studio as needed.
Enjoy the balance of beginning your day in a dynamic studio environment, incorporating yoga into your life and working in the serenity of our beautiful Collingwood office.
Be apart of an organisation that values your health and wellbeing.
You'll be working with and co-leading a team of approximately thirty unique individuals in a growing company.
Enjoy the benefits of unlimited free access to our classes for you a friend.
Requirements
Experience:
To be considered for this role, you must have a minimum of 3-years experience in HR management, as a COO, 2IC or in leadership.
Ideally, you have an excellent knowledge of operations management.
You have a proven track record as a team leader with an understanding of management and business practices.
A background in the wellness/fitness industry is not required.
Experience in sales and marketing coordination is a plus.
Skills:
Excellent oral and written communication; you always keep the lines of communication open.
Analytical problem-solving skills with impeccable attention to detail.
Ability to set the overall strategy and drive process improvement.
You lead with honesty and kindness.
Characteristics:
You're a natural integrator; can have what it takes to turn ideas into reality practically.
You're an extremely organised individual, able to work autonomously and have excellent time management skills.
You're self-motivated.
You love structure and are process orientated.
You understand the big picture and can coordinate and execute down to the smallest detail.
You have strong interpersonal skills with an ability to collaborate and build rapport with those around you.
You might be someone moving away from the corporate world into the wellness industry.
You're passionate about living a conscious and healthy lifestyle.
To apply for this position please a send cover letter and your CV to hello@goodvibesyoga.com.au
Please note: we will not consider applications uploaded to Scout. Applications close 5 pm, Monday 8 Feb 2021
Apply Now