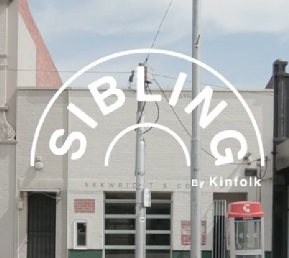 Senior Barista
Sibling by Kinfolk - Kinfolk Enterprise
Seeking an enthusiastic/experienced Senior/Head Barista to provide leadership and expertise. Small Batch and Prologue coffee roasters - 60+kg per week. Looking for someone energetic, personable and happy to support as an all rounder. Go get em attitude and customer focused
Salary Packaging Benefits
Community oriented business (registered charity)
Working with volunteers training in hospitality
Head Barista @ Sibling by Kinfolk - Kinfolk Enterprise
Award winning non-profit hospitality enterprise seeking a senior barista to lead our barista team & support our in-house coffee training program for volunteers on pathways to employment.
create positive social impact & work with Small Batch coffee and Prologue Coffee Roasters
an award winning social enterprise & nominated top 5 Melbourne cafe in Time Out 2019
salary packaging benefits available, reducing your taxable income
Sibling is an award winning non profit cafe committed to building inclusivity. Our profits support relief meals for marginalised Victorians. Additionally, our venues are staffed with volunteers who contribute to the cafe service & benefit from training, social engagement & mentorship as they progress along their pathway to employment.
We are looking for a senior barista to supervise our Carlton North venue, ensuring we maintain a high quality of coffee and customer service whilst supporting their workplace peers & volunteers. This role requires a social and socially minded individual with proven leadership skills & a minimum of 2 years of high volume & specialty coffee experience, particularly in a senior capacity. They will be expected to maintain a consistent & high standard of coffee, impart their training & experience to junior baristas & oversee the in-service training program for volunteer baristas.
Sibling's volunteers come from all walks of life, many facing challenges to social inclusion & employment. To successfully supervise & train in this capacity you should have excellent communication skills, set clear boundaries & goals and demonstrate consistency & professionalism.
Full time contract available, one weekend day expected. Compliant with Restaurant Award & as a registered PBI charity we offer staff the opportunity to salary package a percentage of their income (increasing staff member's take home income by decreasing their taxed income). Note the successful candidate will start on a casual probationary contract before transitioning to full-time.
To apply, please provide a resume and cover letter addressing your experience, competencies & any values you find important in a workplace. Please be aware we will only be responding to individuals who self-qualify as appropriately experienced.