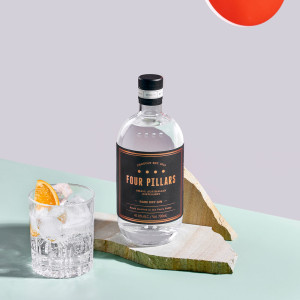 Four Pillars Laboratory Presenters and Bartenders
Four Pillars Gin
Four Pillars Gin - The World's best gin producer 2 years in a row (thanks IWSC) are seeking a couple of rare individuals to join our team in the Surry Hills Laboratory. You could be hosting Gin Masterclasses one day and serving stunning cocktails the next.
Can you talk about your love of gin for hours on end?
Want to work for a well respected and modern hospitality venue?
The opportunity for professional development and the chance to grow in the role.
We are looking for passionate & career-driven individuals who are excited by the opportunity to be a part of a fun and rapidly expanding gin brand. We have multiple casual roles for bartenders, presenters, and all-round hospitality rockstars.
You will have a passion for retail & hospitality, an interest in Australian Gin and the Australian spirits industry, and be motivated to deliver the best quality of service to our customers.
Based at our Four Pillars Laboratory in Surry Hills, this role will be varied, and no two days will be the same. You might start your day in our gin shop, then host a group gin tasting experience, and finish your day helping serve awesome gin drinks in Eileen's bar.
If you are an engaging public speaker and a fast learner who is driven by results, this could be the opportunity for you.
Applicants must be available to work varied hours/days, including nights, weekends, and holidays as needed.
Upload your CV and an interesting cover letter on what you would bring to the team or send us a short video to recruitment@fourpillarsgin.com.au to show us your presentation style.
Four Pillars are modern Australian makers of the world's best and (we reckon) most delicious gins. We are craft-driven, creative, inclusive, and fun.