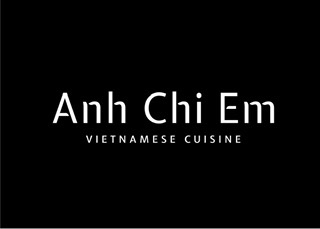 Full Time Industry Award rates + superannuation
Anh Chi Em is seeking a highly motivated and qualified Chef. We are a traditional Vietnamese restaurant with a modern look, located in Highton Village due to open in approximately 6 weeks. We will seat approximately 20-30 patrons and offer takeaway options aswell. We are focused on serving our customers delicious, authentic Vietnamese dishes from our own family recipes with the majority of fresh herbs and vegetables sourced through our family owned farm. The successful applicant will have a great opportunity with plenty of room for growth.
To be considered for this role, you should have:
Minimum of 2 years experience
Available Wednesday to Sunday days and nights
Strong work ethic - Ability to work autonomously as well as within a team
Good communication skills - Attention to detail - Calm and collected in stressful situations
Passion for great food, service and an eye for quality
Vietnamese cuisine experience preferred, but not required
Responsibilities for this role will include, but not be limited to:
Ensuring food preparation, cooking and presentation is of a high standard at all times
Demonstrate, implement and maintain effective cost control strategies for both product and labour
Ensure all dishes are being prepared in line with recipes and at the correct quantities
Ensure HACCP and OHS compliance and maintain correct food safety procedures
Personal grooming standards are met regarding cleanliness, sanitation and hygiene
Ensure stock is kept under optimum conditions and maintain proper rotation of to minimise wastage/spoilage
Ensure the cleanliness and maintenance of all work areas, utensils, and equipment
Apply now to join our team!