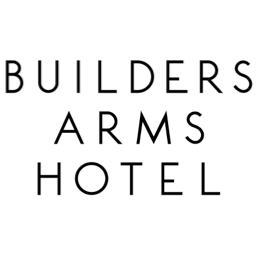 Guest Services Manager
Builders Arms Hotel - Trader House
The next Guest Services Manager at Builders Arms Hotel will start and end every working day at the pub - where else would you want to be!
Iconic Fitzroy location with endless opportunities to expand and grow.
Share your passion for events, food, wine and the entire customer experience with a dedicated team.
Located on iconic Gertrude Street, close to public transport and within easy walk of the city, Builders Arms Hotel is an institution. Built in 1853, Builders Arms has been part of the vibrant Fitzroy dining scene since the very beginning. Generations of Melbourne's best chefs, bartenders, venue managers and event specialists have graced the halls of our venue and we are now seeking a Guest Services Manager to join them.
Are you a hospitality professional wanting to work amongst a group of industry leaders?
Do you have a passion for food, wine, people and the entire customer journey?
Love the day-to-day buzz of a busy venue, with the drive to create unique experiences for locals, pub regulars and newcomers alike?
Use your perch on the second floor to oversee the back of house operations at the pub, while enjoying ongoing professional development. A structured yet dynamic work environment in beautiful Fitzroy will leave you your night's off to experience front row seats (and discounted dining) across Andrew McConnell's Trader House stable of restaurants and retail stores.
You'll get to experience all this and more at the pub, with each and every day providing new and exciting creative opportunities.
Your sound understanding of reservation strategy and execution, end-to-end event sales and coordination, technological expertise and marketing experience will serve you well.
Taking an abundance of initiative, your organisational and time management skills will ensure you love your time at the pub.
Delivering excellence to the entire customer experience will reflect the support you provide to the Builders Arms Hotel team.
Whether it be a spritz in the courtyard, a fish pie up at the bar, a pot of a local craft beer with the football on a Friday night, or an intimate dinner in the Bistro, our venue is all things to all people, and we'd love to have you as part of our team. Apply now.