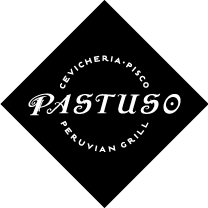 Food & Beverage Salesperson (Waitstaff)
Pastuso
A Peruvian Restaurant in the heart of Melbourne..? Alpaca my bags, I'm in!
Pastuso is looking for enthusiastic individuals with a passion for hospitality to join our restaurant family
Busy & fast paced service
Working environment where your feedback is encouraged and valued
Opportunities for professional growth in an established Melbournian Restaurant Group
Peruvian cuisine has emerged as one of the most exciting and vibrant in the world today. We are looking for dedicated hospitality professionals to join our current award-winning team.
If you are a hospitality superstar, we can provide you with the opportunity of:
Professional management training– outlined development plans for continued growth
Busy & fast-paced service – great tips in your pocket every week
A working environment where your feedback matters – you will have direct input over the restaurant's operation,
Discounts on food and drinks across the San Telmo group venues – up to 40% discounts available when you dine out at Pastuso, Asado, San Telmo, Palermo & others.
Work-life balance achieved through flexible rostering
Fantastic growth opportunities– opportunities for continued professional growth in a well-established Melbournian restaurant group.
Located in Famous AC/DC lane – Be surrounded by Aussie rock legends at work. Close to Flinders Street Station & plenty to trams running nearby.
Check us out: Pastuso - Peruvian Cevicheria & Grill
The opportunity you've been looking for..?
No Prob-llama, here's how to apply
You can apply directly to info@pastuso.com.au or through Scout!
Casual and Full-time positions are available. We are currently looking for Junior (less than 1 year) and experienced (2years +) professionals to join our team from a similar environment.
Please expect a rigorous selection process, including a thorough interview process and detailed reference checks.
To be successful, you must be entitled to work in Australia.
All applicants will be responded to.