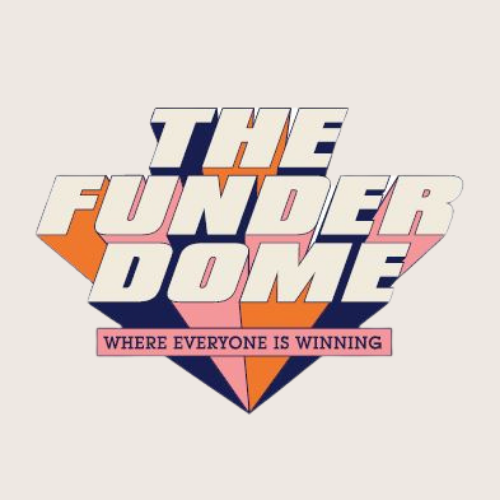 Assistant Manager
Funderdome
The Funderdome isn't your average venue, it's the home of playful competition and unprofessional sports! Join our team today as an Assistant Manager.
Join an exciting new entertainment venture
Lead a team to create the ultimate guest experience
Great benefits including 50c movie tickets.
About us:
Imagine a social entertainment destination with never ending games, delicious food and beverages and all-around laughs. Funderdome takes you back to a nostalgic time when we'd play for fun and friendship, not fame and fortune. Every touchpoint is about low-stakes winning and celebrating in a surprising and not all-together serious ways. Owned and backed by The HOYTS Group, we are on a mission to be the leading entertainment provider across Australia and New Zealand.
About the job:
Hold on to your hats, because we are looking for an awesome Assistant Manager to join our Funderbird Family at Highpoint, Maribyrnong. This role is the second in command and requires a fearless leader to ensure both our guests and employees have the ULTIMATE experience. You will bring the Funderdome brand to life through your operational knowledge and infectious laughter.
While no two days will be the same, other duties include:
Manage all aspects of a fast moving and lively, multi-faceted entertainment venue
Serve all the yummy food and dranksss ….responsibly of course
Share your brilliant brain and knowledge with the mighty Funderbirds team
Play the part! Make everyday FUN and inclusive and be the best you can be
Dot the "I"s and cross the "t"s on all the paperwork including WHS, HR, Finances
About you:
The Funderdome is all about creating fun and not so serious experiences, so we are looking for someone with a playful attitude with previous hospitality, events or retail experience. Bonus points if you have a fun party trick you can show us in the interview!
We are also looking for:
Someone exploding with character, charisma, and creativity
Experience in venue operations with knowledge of stock levels and stocktake
A can-do attitude and previous leadership experience
RSA… and the ability to make a mean cosmopolitan won't hurt
Availability on public holidays, evenings and weekends
About our benefits:
The lucky candidate will reap some serious rewards. Not only if Funderdome the happiest place on earth, its also got a fun and inclusive culture where everyone is a winner!
Not to also mention:
Being a big company there's a lot you can learn from us.
We're an innovative, lively, ambitious, tenacious and caring bunch
We invest in our employees' future by creating an engaging and supportive experience
If that's not enough, our employees also receive 50c movie tickets at HOYTS cinemas.
Are you a keen bean?
If you would like to be a part of something special from the beginning, apply today! This is a great opportunity to join an innovative company at the forefront of entertainment. While we take a look at your application, get to know us through our various social media channels.