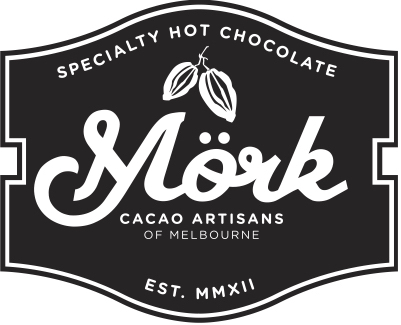 PASTRY CHEF
Mörk Chocolate
It's an exciting time of growth here at Mork Chocolate. We've got new positions within our kitchen team for two pastry chefs! We are looking for one junior pastry chef and one mid level pastry chef
Work with a well know and loved Melbourne brand
Work with some of the world's finest ingredients
Work with a long standing and devoted team
Here at Mörk Chocolate we are looking to build our kitchen team heading toward the busy Christmas season and 2022.
We are a very busy kitchen supplying our wholesale cake company Söt by Mörk with cakes and buns, along with our Mörk Chocolate cafes.
We are looking to fill two full-time chef positions:
- One junior level pastry chef.
- One mid-level pastry chef.
You will:
Work with a well know and loved Melbourne brand
Grow your experience working with some of the world's finest ingredients
Work in a bustling production kitchen
About the Role:
You will be joining our five-chef strong kitchen. We have solid full time hours to offer, worked across a four day work week (3 days off every week!)
Dough experience a plus, and experience in production kitchens a bonus. However we also have chefs on the team who came from the fine dining and restaurant world who were looking for a shift to day time hours and more work-life balance. It's a diverse and hard working kitchen with a great team environment.
We're interested in chefs who are looking for growth and for longevity in their work for our ever growing business. We will always take on chefs with a positive attitude in life and work
About You:
Great communicator
1-2 years experience
Great time management
Know your way around a kitchen
High level of attention to detail
Eager to learn and work in a busy kitchen
Able to work independently, to task and within time frames
If you had been in this role for the past 6 months you would have been evolved in:
Built your knowledge about the product and the brand that you are working with to a high level with product tastings and workshops as part of your training and induction
Produced a high number of every item in our cake folio to be distributed to some of Melbourne's best cafes
Worked with a devoted and skilled team of chefs
Worked a four day week enjoying three days to yourself each week!
These are both full-time positions, please apply if you have longevity in mind and a career focus towards growth.

Please email your resume and cover letter to Kane at: kitchen@sotbymork.com.au