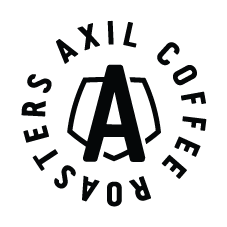 Kitchen Hand / Prep Chef
Axil Coffee Roasters
We are on the lookout for an experienced kitchen hand or prep chef to help with our cafe. Main duties include the preparation of grab & go items and sandwiches for the day. Flexible working hours and full award compliments.
Flexible working times
Discount airport parking
The Axil Coffee Roasters family is growing! We have a great opportunity for an experienced kitchen hand or prep cook at our Airport Location,
Your role will be responsible for the preparation of all food items in the venue, from salads & cups, to sandwiches and pastries. We make all of our food fresh, daily and on site.
Key responsibilities of your role:
Work cleanly and efficiently
Prep all food items for the day to set par levels
Organise and rotate stock
Ensure food displays are well stocked and look fantastic
Prepare food orders for both dine-in and take away
If you love a fast-paced environment with a strong focus on quality produce, excellent food and presentation then we are the right place for you!
About us
Axil Coffee Roasters is a speciality coffee roaster & café, born and raised in Hawthorn. The Axil team brings years of hospitality experience from coffee roasting and café ownership. Our iconic roastery and café was established as a platform to share our collective passion for coffee and great food.
What we will offer
Genuine opportunities for career growth
Great working environment
Competitive salaries
What you will need
Experience working in a similar environment and role
Passion for and knowledge of the food industry
Excellent time management and teamwork skills
A desire to work in a professional, disciplined environment
A drive for knowledge and career development
We have both part-time and full-time roles available. If this sounds like an opportunity for you then apply now.