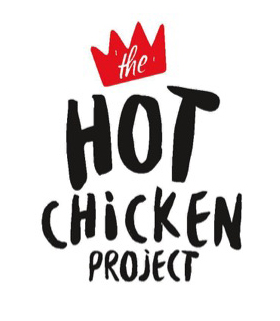 Cooks/Chefs
The Hot Chicken Project - The Hot Chicken Project
With exciting expansion within The Hot Chicken Project group, we are looking for multiple cooks/chefs to join our team. Currently we have all kitchen positions available across multiple locations and the following restaurants,
The Hot Chicken Project, Tacos y Liquor and Ok. Smash
Well established brands with many growth prospects
Staff development opportunities amidst a great team culture
Multiple cuisines and venues within The Hot Chicken Project Group
We are looking for passionate people to join our team, no experience necessary.

The ideal candidates will portray the following traits:
Ensuring food standards, preparation, presentation, cleanliness and cooking techniques are carried out according to established recipes and procedures
A focus on health and safety
Consistently presenting quality food
Taking pride in your work
An eye for detail
Ability to work closely with both small and large amounts of kitchen staff
Good communication skills
Shift flexibility
Ability to work in high paced high-volume environments
Working for The Hot Chicken Project Group you may be trained in all of our venues. This offers great opportunities for progression for those who show initiative and willingness to develop and grow with us.

If this sounds like you, please apply now.