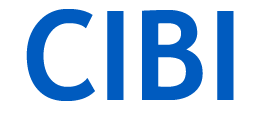 We are looking for lovely and experienced front of house staff to grow with us. Join our friendly, professional team and build your future with an iconic Melbourne brand. Working days only, with high quality products you can be proud of.
Be a part of international brand, currently have two stores in Japan and one HQ in Melbourne
Opportunity to work with beautiful products and education on food, products, homewares and culture.
Have fun, learn and contribute in a collaborative working environment
CIBI is all about making people happy. We combine a beautiful space, warm and friendly service, and delicious, nourishing Japanese inspired cuisine to make everyday interactions special for our community.
Would you like to join our FOH team? We now have a great opportunity for an experienced front of house professional.
The most important thing you will bring is a great attitude and a willingness to listen and learn. You will work efficiently in a fast paced environment, and be committed to contributing to an excellent CIBI experience every day for your colleagues and customers.
This is a varied, daytime position. Be a part of a stable, professional team providing CIBI experience you can be proud of. We will provide full training and support, as well as long term development opportunities for the right candidate.
If you're after a job that will both train you in the skills to carry you further in your career, as well as give you the chance to show your true talent please apply.
Email your CV and cover letter to info@cibi.com.au Successful candidates will be contacted for interview.