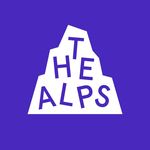 Assistant Venue Manager
The Alps Wine Shop and Bar
The Alps Wine Shop and Bar is looking for an Assistant VM to join her small service team. The ideal candidate will have experience in a similar leadership role or be ready to take the next steps to move into leadership; will be driven by confidence and care in offering great hospitality; and will have a genuine excitement for great wine.
In house wine training and development as well as the opportunity to study WSET level 1, 2 and 3
Career progression in an expanding group with many facets
Work in a wonderful workplace culture both in venue and throughout the group
The Alps has been filling wine glasses for more than six years now. Our little wine bar has become a favourite amongst the locals and journeyers alike and has always been a place where enjoyers of good wine can find a great comfortable place to spend their day or night. We have a unique cocktail offering and serve a short menu of food designed to go greatly with a glass of wine. We are part of a group of venues that values good wine, good food and good people. Knowledge is to be shared and the desire to continue to learn from our peers and producers is inherent throughout.
We are looking to complete the team with an assistant venue manager join us in delivering informed, authentic and friendly service to our guests.
This full time role comes with a competitive salary along with the following:
Career progression in an expanding group with many facets
In house wine training and development as well as the opportunity to study WSET level 2 and 3
Be a part of a supportive and inclusive team
Opportunity to meet and learn from local producers, take part in vintage, come along to day trips with the group out to local vineyards.
Staff discounts across all venues in the group including our online wine store
What we need from you:
The ability to lead a team and work autonomously.
Wine passion and knowledge - you will have worked with wine for 1 year minimum
Keen to start or has already started studying wine
Experience working in a wine bar/restaurant setting and capable to run a section
Confidence in talking about and recommending wine to colleagues and guests
Have initiative to self learn as well as take part in group trainings and discussions
Thrives in a team setting and are supportive of your colleagues
Overall positive demeanor and can do attitude
Looking to progress in the industry
Carry a current VIC RSA and has all vaccinations required to work
Flexibility to work over weekends and public holidays as required
If this all excites and seems like the right fit for you then please get in touch wine@thealpsprahran.com.au