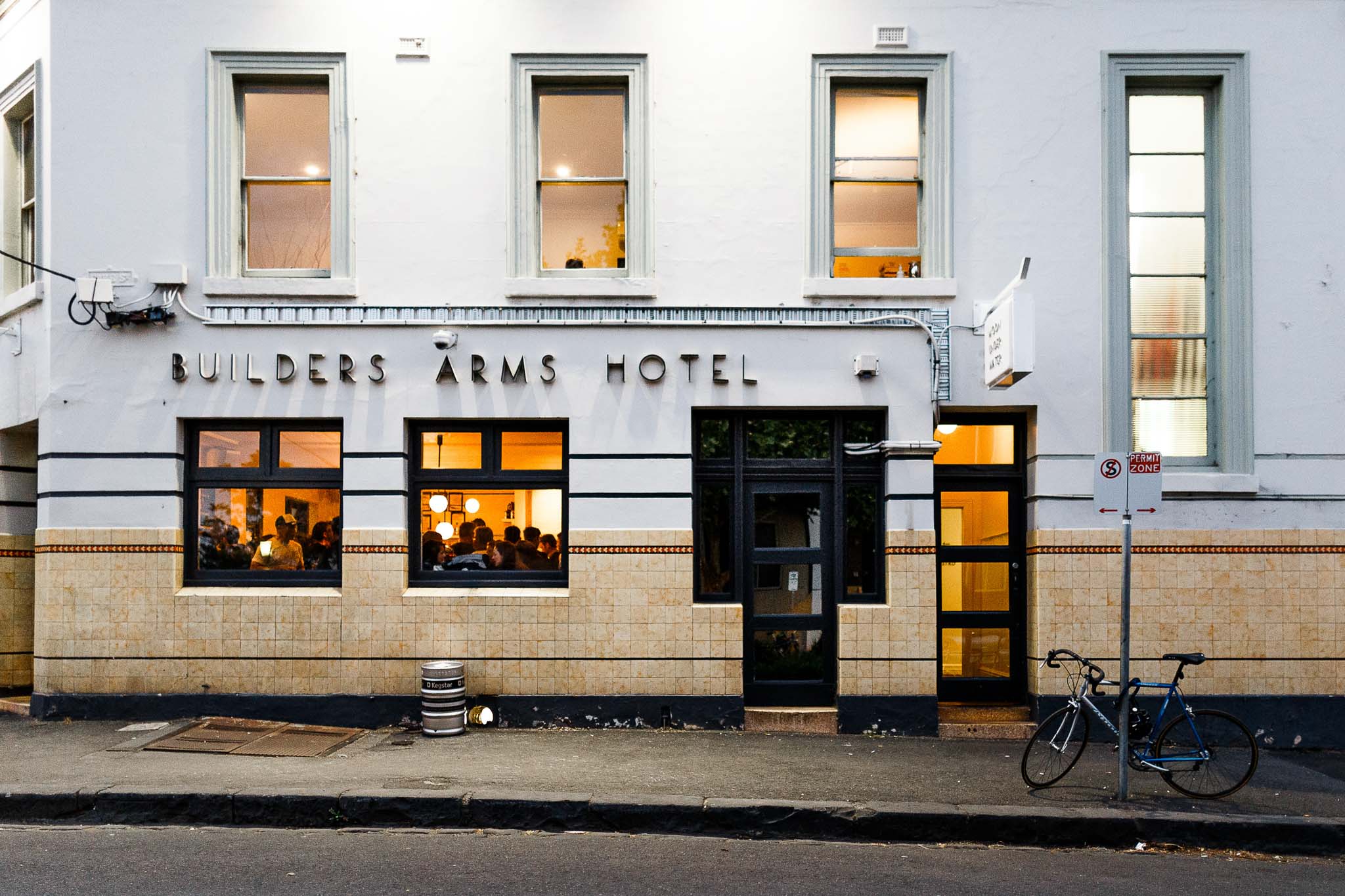 Reservations & Events Coordinator
Builders Arms Hotel - Trader House
The Builders Arms Hotel is looking for an enthusiastic and passionate Reservations & Events Coordinator. If you have a love for food, wine and parties, please get in touch!
Have the chance to organise the night that guests will never forget
The room to grow in one of Melbourne's best restaurant groups
Work alongside a engaged and passionate team
Trader House is a collective of restaurants, bars, specialty retail stores and tailored events by Melbourne-based chef, cookbook author and columnist Andrew McConnell and photographer Jo McGann. They are Gimlet at Cavendish House (#84 in the World's 50 Best Restaurants 2022, two hats), Apollo Inn, Cutler & Co. (two hats), Supernormal (one hat), Cumulus Inc. (one hat), Marion (one hat), Builders Arms Hotel, Meatsmith Heritage Butcher, Morning Market and Handmade Parties & Events. In early 2024, Supernormal will also open a river-side sister venue in Brisbane.
Located on Fitzroy's iconic Gertrude street, the Builders Arms Hotel is seeking an inspired, experienced and passionate Events and Reservations Coordinator to join the team. You will have the opportunity to sell and coordinate events in our various spaces including the Public Bar, Bistro, two private event spaces and our ever-green Courtyard.
Do you:
Love planning and executing events of all sizes?
Enjoy working alongside a team in some of Melbourne's best venues?
Can you provide solid input to the events operations of a group of vibrant restaurants and private dining spaces?
Have a passion for food and a well-curated beverage offering?
This is the role for you!
Here's what we can offer you:
Work for one of Melbourne's most experienced operators;
Ongoing professional development including active succession planning, and be involved in excellent, accredited on and off-the-job training;
Coordinate the behind the scenes day-to-day administrative and customer service support for our restaurant and event spaces;
Sell and curate events on behalf of an engaged and excited customer pool;
Work alongside a team that is dedicated to delivering high quality experiences;
Be proud of a product that is produced by a skilful and passionate team;
A friendly and fun working environment that offers a constant hub of activity;
Be involved in the activations of some of our speciality events such as Handmade and month trivia with Triple RRR's Cam Smith;
A great Fitzroy location, near the corner of Smith and Gertrude streets;
Flexible office hours offering a great work/life balance
If you are looking to apply your skills and develop your career in a stimulating and energetic environment, then please get in touch.
Please send resumes through to kerri@traderhouse.com.au
All applications will be treated confidentially.
Please be sure to mention any previous experience with specific reservation/events/POS software. Previous experience in a reservations/events operation, restaurant operations/administration/management capacity will be viewed favourably.