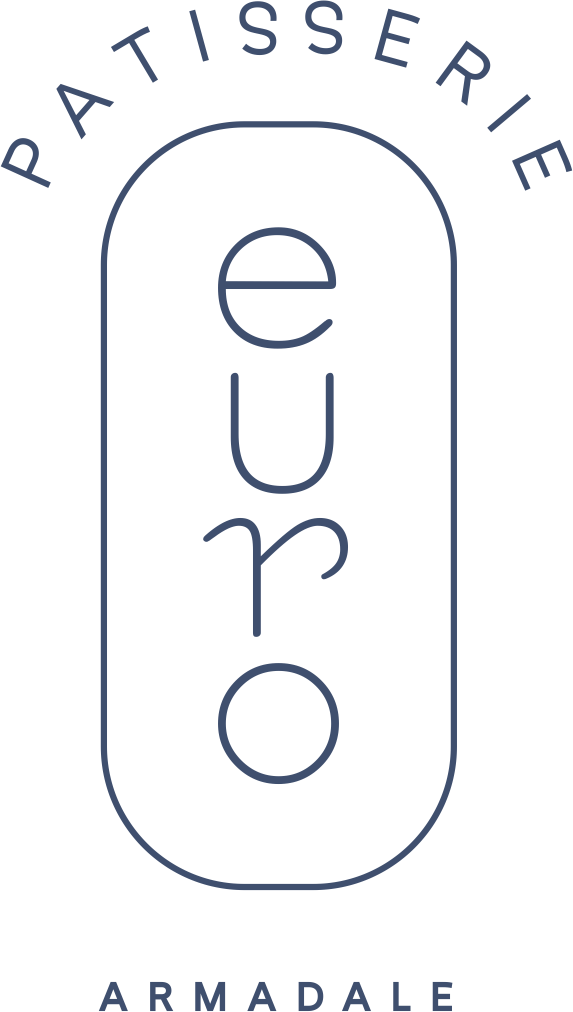 Pastry Chef
Euro Patisserie
Euro Patisserie Armadale is a French inspired patisserie in the heart of Armadale VIC. We specialise and perfecting the finest pastries, cakes, rolls/warps, meat pies, pasties and sausages rolls.
$85-100k SALARY PACKAGE available
Develop and assist with new recipes
6 days per week
Euro Patisserie Armadale is looking for a Pastry Chef to join our kitchen. This newly formed role is to maintain our current offering but also to develop new flavours and get the business ready for longer trade hours with a high functioning team all around.
Euro Patisserie Armadale has been operating for 15 plus years and has become a crowd favourite in the southeast suburbs of Melbourne. We specialise and perfecting the finest pastries, cakes, rolls/warps, meat pies, pasties and sausages rolls.
Hiring for a full-time position we are seeking an experienced senior pastry chef to join our team and help leads us into the future.
Some of the responsibilities include:
Lead existing kitchen team while maintaining all existing Bakery and Pastry standards.
Works closely with other employees in a supportive and flexible manner, focusing on the overall success of the business and the satisfaction of customers.
Prepares and supervises daily requirements and ensures that all sections are supplied with fresh and high-quality products based on anticipated business levels.
Ensures consistent specific methods and supply of quality products and correct quantities are all applied to all recipes.
Daily check of storage areas and maintain a high level of hygiene in all areas.
Assists to prepare and post weekly work schedules, making sure that they reflect business needs and other key performance indicators.
Prepare the patisserie for commencement of Sunday trade is a must.
Develop new flavours and ideas both seasonal and permanent.
Continually improve our existing offering
Qualifications
To be considered for this role the candidate should possess the following:
Qualification in Kitchen Production and Management
Extensive knowledge and hands on experience in Kitchen management, and operational pastry & baking skills
Good Computer Skills i.e. email and Recipe Maintenance System
Comprehensive knowledge of kitchen hygiene practices and occupational health and safety standards
Ability to understand and speak French desired but not essential.
Minimum 5 years' experience as Pastry Chef, Assistant Pastry Chef, or 5 years as Chef de Partie in Pastry section of a patisserie, bakery or restaurant; preferably with experience in French pastry making.
Experience in a fast paced and busy environment is a must.
Working at Euro Patisserie will include:
Access to employee benefits such as complimentary shift meals.
Driving growth as we develop the business into a multi-site organisation.
Being part of a diverse and inclusive team, passionate about their work
We have continually growth year on year and now loved by many locals. Therefore, maintaining our brand and quality is paramount. Euro Patisserie is an equal opportunity employer and encourage all to apply as we aim to create an authentic culture of care and service.
If this sounds like you, hit apply and don't forget to attach your Resume.
Good Luck
Team Euro Patisserie
Apply Now