Note: COMPETITION NOW CLOSED
To go into the running to win one of 10
Broadsheet Melbourne Food or Broadsheet Sydney Food guides
, simply scroll to the bottom of the page, pick your favourite dog and tell us why. Terms and Conditions are available
here
.
Tonic
Hot Black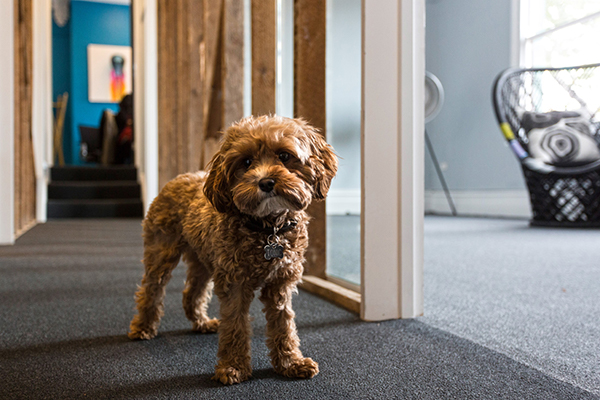 Tonic has been the wellness consultant at Hot Black since its establishment five years ago. In that time she's developed solid relationship-management skills and cultivated a thriving office culture through an innovative ball-nudging program.
Why should Tonic win?
Look. At. That. Face.

Winifred
Crittenden Estate Winery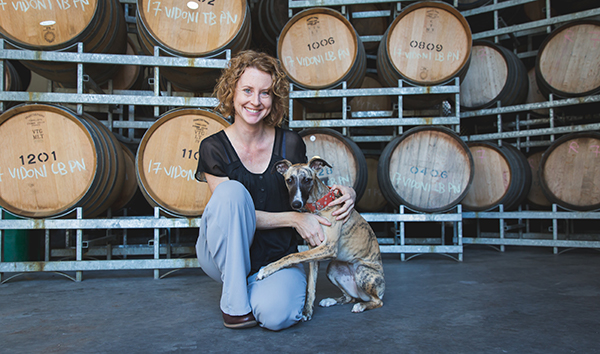 Winifred has been at Crittenden Estate Winery since she was a puppy. Being new to the workforce allowed colleagues to excuse early lunch stealing, and indecorous bathroom behaviour – both problems she has now rectified. She's currently working on her product knowledge by taking regular runs through the vineyard.
Why should Winifred win?
She's got access to a lot of good booze. Think about it.

Jimmy
Regional Design Services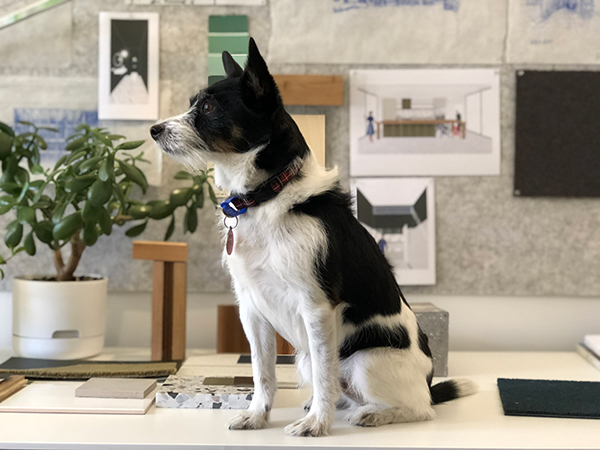 Jimmy joined this design office when his owner, a member of the team's father, passed away. He has since become the office security guard and recently taken up the role of Director of PR (pats and rolling over).
Why should Jimmy win?
You might call it nepotism, we call it a small break and a big heart..

Vincent
It's all Fluff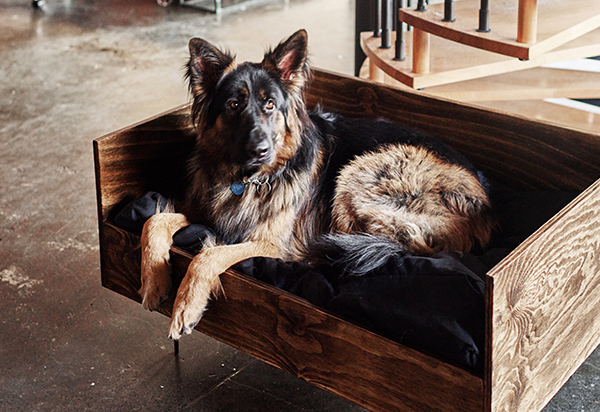 Vincent keeps the crew at this Melbourne start-up safe all-day long. Despite a calm temperament, he susses out anyone entering the building and makes it known if he picks up any bad vibes. Vincent also plays the role of timekeeper; he howls late in the day to make sure everyone leaves on time.
Why should Vincent win?
Much bigger than the opposition, Vincent is a literal frontrunner.

Dexter
Keepleft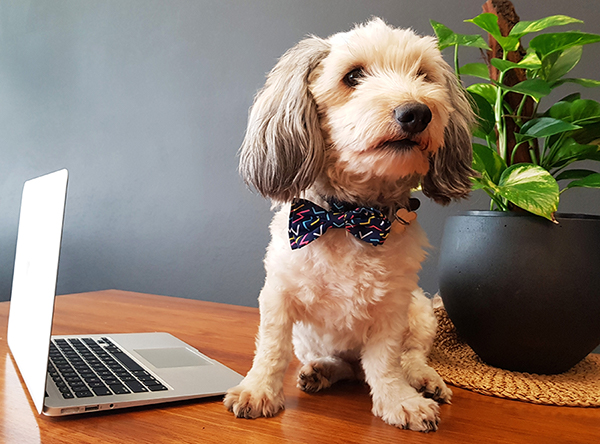 Dexter is a conscientious member of his workplace with a proven track record of working autonomously in an off-lead environment. He has never barked at anyone or peed in the office – a point of pride likely to secure him the illustrious Employee of the Month title one day.
Why should Dexter win?
We saw a lot of dogs with bow ties, but none works one better than Dexter.

Rollo
Fontic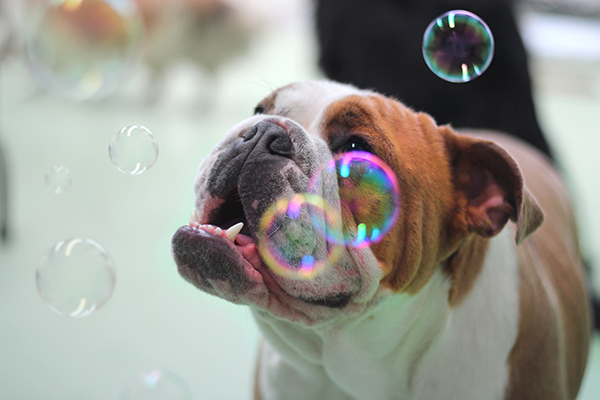 Despite working for a design company, Rollo found his calling in security and recycling, taking on the responsibility of ensuring work documents are adequately broken down before disposal. A true delegator, he sits and observes his colleagues most days, only finding the need to micromanage when office ping pong balls go astray.
Why should Rollo win?
He may have an underbite, but that's never stopped him from being an over performer.

Crumpet Been
Houzz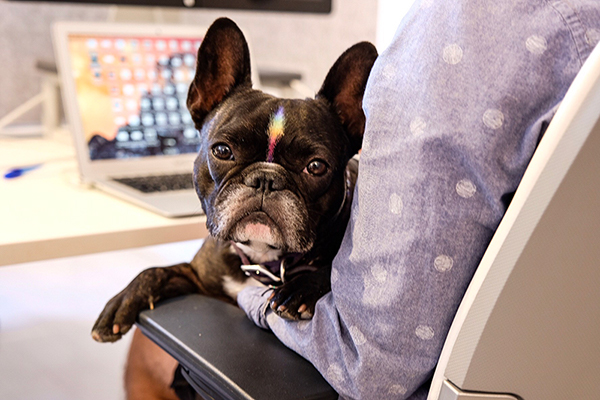 Frenchy Crumpet Been is the wellness ambassador at Houzz. She regularly offers around her chewy bone for the sake of others' happiness and is always encouraging her colleagues to go for walks. She also has an eclectic style and rocks up each day with a different fashion accessory.
Why should Crumpet Been win?
We need her style secrets.

Ziggy
Foolscap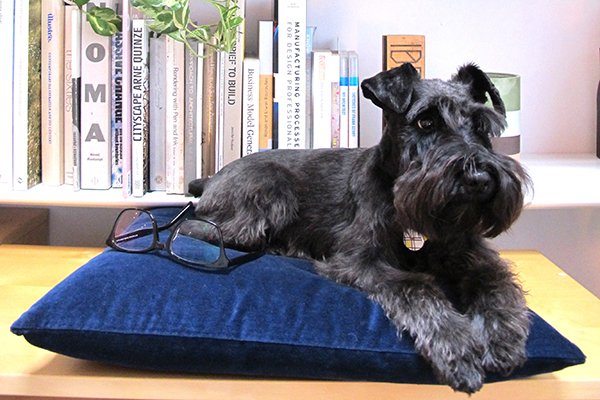 Ziggy may be relatively new to the workforce, but has shown strong progress since starting at Foolscap. Her current roles include cleaning crumbs off the floor and accounting for staff members during office hours. Crucially, she has almost nailed not running out the front door when it opens.
Why should Ziggy win?
With expertise in Frank Gehry and 1960s architecture, Ziggy looks to be the most sophisticated office pup in the country.

Herbie
Myrtle and Moss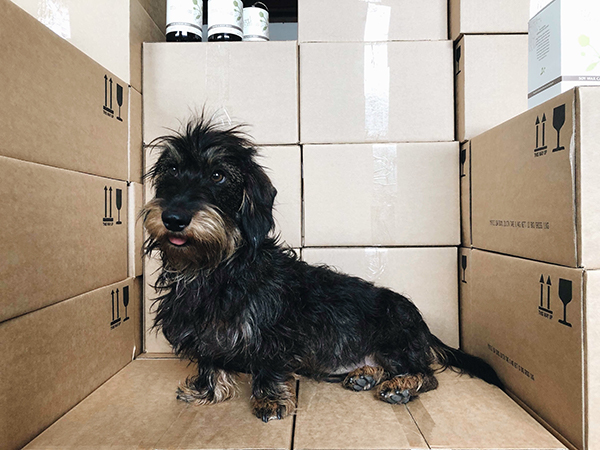 With a solid understanding of dog-istics, Herbie brings efficiency and organisation to a bustling skincare product warehouse. He is a team player and recognises the importance of maintaining strong bonds with colleagues and couriers alike.
Why should Herbie win?
Forget these pretenders in their cushy office jobs, Herbie's out there on the ground every day.

Grungle
Blue Thumb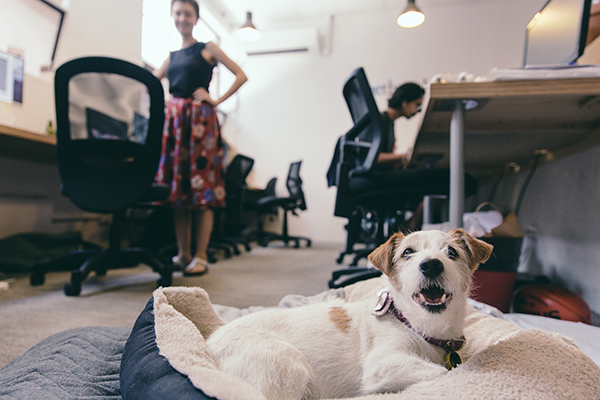 Grungle brings sophistication and experience to his position at this online art gallery. Curator and overseer of the employee rewards program, he makes sure all employees are given the opportunity to play fetch with him, despite his busy schedule.
Why should Grungle win?
He takes the train to work and has never fare-evaded.

Cocolina
TBWA Sydney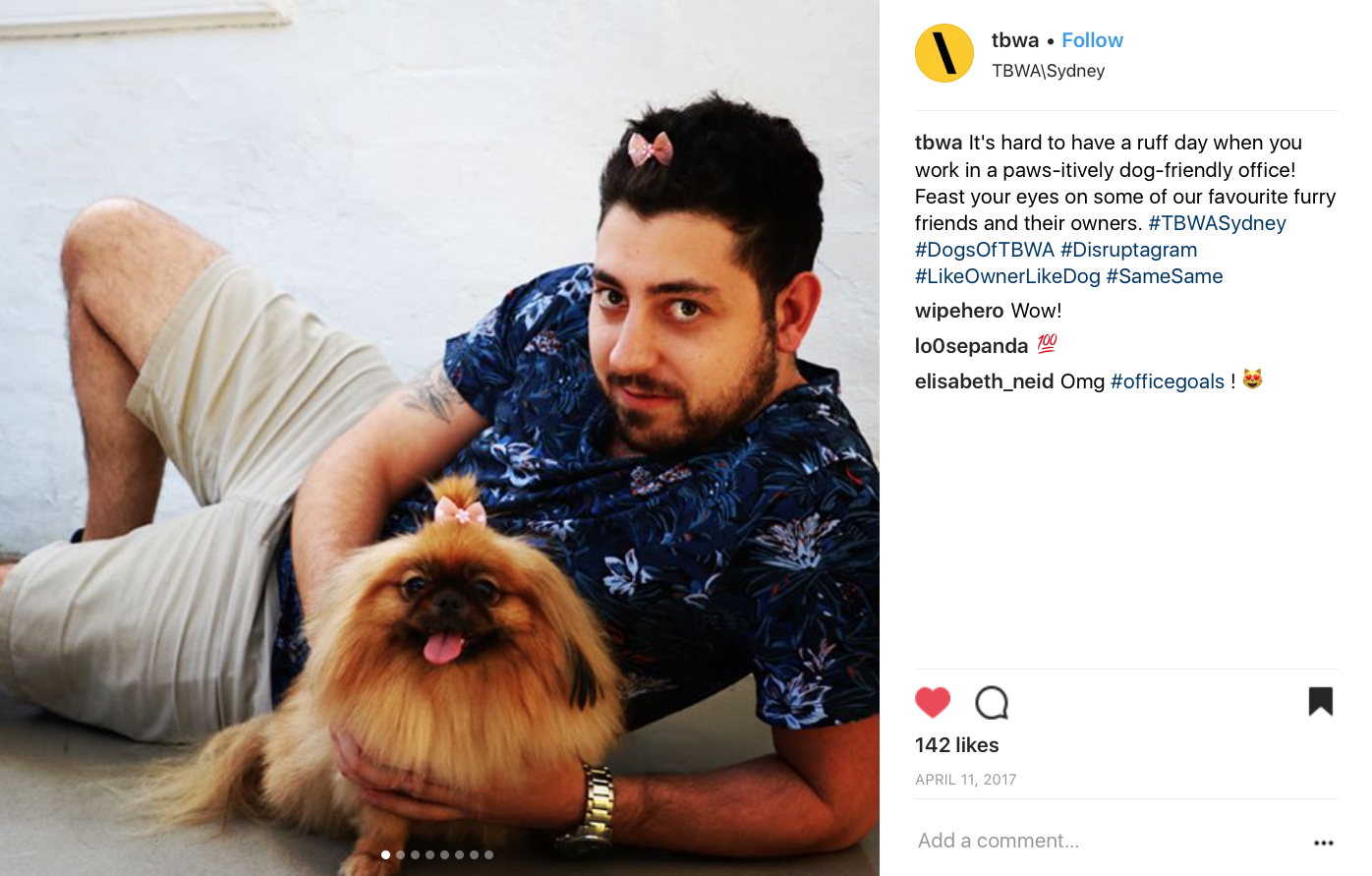 With on-stage experience and a love of the camera, this glamour pooch heads up TBWA Sydney's social office activities. Cocolina (#coco) loves to get dressed up by her colleagues and insists on a fortnightly wash and blow-dry. And from the look of it, her style is trending in the office.
Why should Cocolina win?
She is FABULOUS.

Author: Nikki Berto